Covid-19 has wreaked havoc on businesses around the world. That's more than obvious. How are fresh produce businesses coping? We spoke to Karthik Jayaraman, founder, and CEO of Waycool – a B2B food distribution platform. He talks about the situation in India.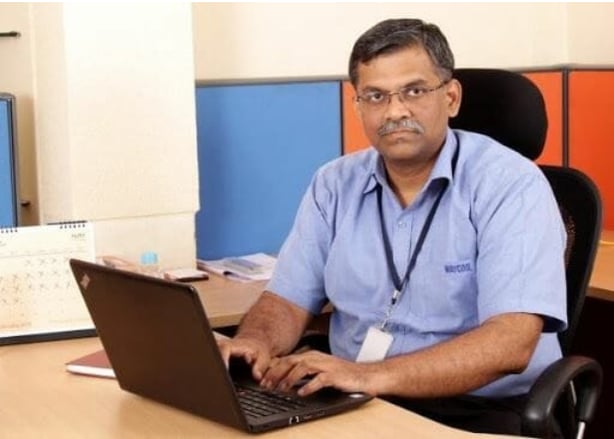 Since the Corona issue, how is the business impacted? How much has your daily business gone up (or down)? Are there any pockets (either type of customers or specific geographic regions) where the impact is more profound?
The government decision for a lockdown was the right decision; however, it has lead to a lot of panic shutdowns have also happened; panic buying started from consumers at the beginning of curfew and preliminary action being taken by the government; then shops started shutting down; general trade / small shops are locked. Their owners are scared; malls, supermarkets, etc are open with limited operations / restricted hours; the footfalls have come down, their employees are not coming to the shops, distributors have shut down in many cities; FMCG items are not reaching shops, vehicles are stopped, employees are scared + they do not have right papers; the government guidelines around what constitutes 'essential services' and what does not has been confusing; there is lack of clarity and consensus between authorities (especially between central and state entities), salespeople are not interested in going to shops …taking orders are down.
no supply issue – but supply chain issue. the supply chain has to stabilize, people need to gain confidence, and then things will return to normal. once clarity is there, things could reach some stability even in a couple of days. last week volumes higher than normal however daily volumes are down by about half; it will last for a couple of weeks and then it will shoot up (once papers/regulation scenario gets clear). I expect some shifts. Foodservice / HORECA is more or less shut down. Volume at home will increase because of demand in tier 2 towns going up (maybe many people have gone back home from tier 1).tier 1 demand has gone down.
We have seen an unusual spike in sales of fresh produce at different Category levels, with the dramatic shift from Providores sales to majority retail sales. Our view is that some of this is good, and some of this is bad. The good increase relates to more people eating at home and choosing to eat fresh and healthy foods. We hope that this positive shift remains. However, we did also observe the spike in demand for fresh produce that seems to have been driven by 'panic' buying. Our view is that this is detrimental. It's not good for our communities because the more vulnerable amongst us then struggle to get access to much needed food. This sort of buying has also choked the supply chains, which has made it much more difficult to keep the shelves replenished.
What are you seeing in the broader food business? How are the different stakeholders (farmers, growers, traders, food processors, retailers, and so on) impacted and how long?
Maximum problem is with supply chain (regulation + people availability); then retailers (wait for them to open fully / longer hours).farmers as of now – less disrupted; farming activity will continue; there is enough supply per se however standing crop could be spoiled – the farmers may not be harvesting; or they may sell at a loss; this could be an issue a few weeks down the line; if supply chain does not pick up, farmers could be left holding stocks that they are unable to sell; but the government and private supply chain will crank up soon. Short term disruption with food processors; per se enough pipeline stocks to meet demand once the factories restart.
What are the lessons from the other countries which suffered before India?
Some behavioral change in buying habits. We need to learn and adapt because social distancing may continue as a habit. A habit will be formed and a bias towards delivery at home could be an ongoing cultural phenomenon. A decision to lockdown which was triggered by other countries was also done by India. I strongly feel this was the right decision to be taken in the Indian context. The investment being made – dedicated wards, ventilators, etc. – to prepare for the pandemic. Distribution points will shift, we will see a shift more towards retail than food service; there may be a shift in what gets consumed also; shorter supply chains may become stronger; not expecting a smooth comeback; will be a little choppy; food/essentials – we will see things turn around soon. The problem will be solved quickly but not worried about a lasting impact.
What is the worst case scenario (or 'doomsday projection') in your mind, from an overall food/agri business perspective?
Lockdown extends or frequent periods of lockdown that could make the purchase patterns turn volatile. Rapid infection I don't think is a big risk, From the perspective of Waycool 6-12 months down the line the shape of the business may change (channels/types/patterns) but size may not change.
You are in the B2B business. Do you see panic among these customers too (akin to some of the end customers)?
Roughly 50-75% of general trade shut down (in the last 3-4 days) but reopening fast and by march 31st they should reopen rapidly and by May it is expected to operate shorter hours/leaner staff but by and large, things should come back to normal.
What has been the role of the government in handling the pandemic? Do you see any challenges with the workers and shopkeepers continuing their work? Will they stay bold and continue operations?
Issues with guidelines/paperwork that allows people to work smoothly. Frankly, I sympathize with the government unless you force people they don't take it seriously when it comes down to life vs livelihood – life is more valuable but it is ok that the guidelines were not solved on day one and it took a few days to stabilize but taking harsh steps and blunt tools were necessary to take control of the situation; given more advanced countries are struggling to cope up with the disease, this was the right call; State government is moving fast in restoring normalcy, restoring movement of essential services; directionally it makes a lot of sense.
I am sure your employees are a worried lot. What steps are you taking, to ensure their safety? How are you inspiring them to continue giving their best shot? At the end of the day, these people are the unsung heroes who are ensuring that masses get their daily food needs.
prepared for this in steps, We were a little ahead in preparation – we started early. We faced issues in PPE- personal protective equipment and were issued from January onwards, we started upgrading every 2-3 days and daily review on the COVID situation by the leadership team was done. We partnered microgo – sanitizer; non – contact sanitizer; like a hand dryer; water aerosol + sanitizer aerosol; following the WHO protocols we linked to our attendance system. We are also distributors of micro go, we take up sanitizing acts every week. We use sodium hypochlorite for disinfecting trucks following which we declared work from home 2-3 weeks ago for all the cases where feasible; re-laid office layout resident doctor in the company for a while. We started thermal scanners, did health checkups for all the staff- at the beginning even now we keep upgrading that is in protective suits, PPE keeps getting upgraded, even accountants are handling less cash; using surgical gloves, the emotional fears were tackled by events and conversations in the company, we had a doctor coming and giving a talk; about 2.5 months back we got a bunch of materials from who which we distributed. Every week someone from the medical community comes and gives guidelines. In a situation like these what actually becomes difficult is that we need to separate myth vs reality and it is better to give inputs from qualified professionals
Tactically speaking…when you are planning business operations or cash conservation, how many months (or quarters) of continued disruption are you assuming?
In theory, we have built 4 scenarios i.e. doomsday to the more optimistic scenario and we need to take steps as per best guess on which scenario is panning out; having said that, whatever we plan right now will be wrong, we need to keep reviewing every month to re-check all the scenarios and assumptions and I am hopeful that new normal can be seen in 1, 2 or 3 quarters and then we can be prepared for them.
Note – This is the complete, unabridged interview. A shorter version of this was originally featured on AgfunderNews.