Corona Virus has taken the world by storm. Every business has been disrupted significantly, food and agriculture being one of them. Having said that, in these turbulent times, digital innovation offers ways to continue operations with minimal (or even zero) human contact. Here are some of them:

Yield estimation through satellite data – governments as well as large private organizations do need clear estimations of current crop cultivation, expected arrivals in the next few months, etc. Looking at "feet-on-the-ground" approach to do scouting is impossible now. Instead, one can look at satellite data to analyze large areas, understand the crops being cultivated, their growth stages and thereby arrive at yield estimates. This approach has become fairly stable over the years; while earlier, this was an 'option'…now it is inevitable.

Digital demand aggregation – private sector – A few years back, the only option for a farmer was to take his produce to the local mandi and sell it off. Thanks to the proliferation of technology start-ups such as Udaan, Ninjacart, Waycool, go4fresh, Crofarm, etc. these farmers have an alternative. The mobile apps deployed by these firms give clear visibility in terms of demand as well as price. One can avoid the crowd and chaos in a typical mandi and trade peacefully with these start-ups. In fact, some FPOs (Farmer Produce Organizations)/FPCs (Farmer Produce Companies) have also been doing this.

Digital quality assessment – There are tools available to check the quality of food commodities using images and AI. These tools or mobile applications can be deployed to field personnel, reducing the need for quality staff to be physically present in large numbers, across all points of the supply chain.

Digital trade enabled by the government – The Government has taken good initiatives around ENAM recently. The FPO module allows a farmer or FPO to upload details of his stocks at the FPO level; he does not need to go to the mandi. Buyers can remotely check the stock details, and buy. There is also a warehouse receipt module with a similar functionality – anyone having goods in a registered warehouse can get their stocks traded from there. If digital quality tools can be integrated with these modules, the buyers can buy with confidence.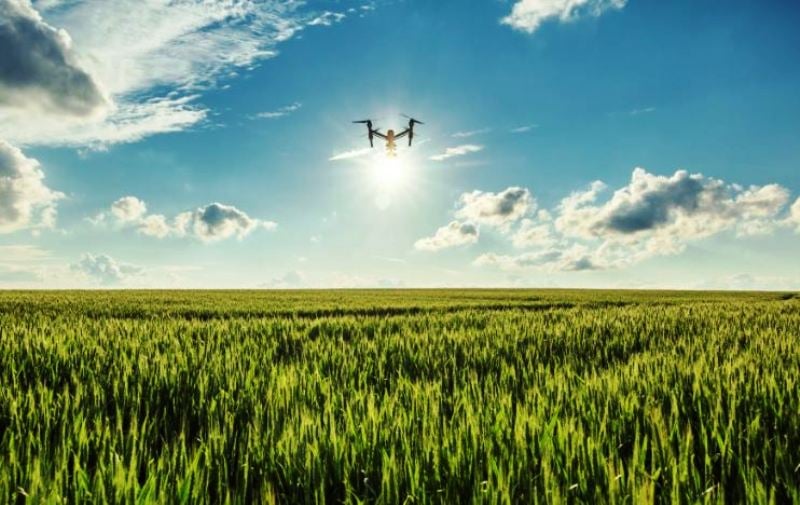 We recently spoke to one of the largest exporters of cardamom. Given the lockdown and related shut-down of cardamom auctions, he has not been able to buy stocks for a while. Even if he knows farmers with unsold inventory, he does not know who will 'regulate' such a deal. Hopefully the government expands digital trade across multiple commodities and platforms – including cardamom – soon.

Digital loans – Firms such as Rabobank or Samunnati will give loans to farmers basis their stocks. If the 'digital warehouse' system + 'digital quality tool' can give a combined view of quality + quantity of farmer stocks, it will be so much easier and effective to issue loans against the collaterals.

Unmanned stores – There have been some pilots with unmanned stores – bigbasket (BBInstant), NIFLR being some examples. Assuming the supply chain is under control, this may be best time to go big with such stores. One, it is not dependent on labor (which is unpredictable/unavailable right now). Two, it allows consumers to shop with zero human interaction. Some consumers may prefer this even over e-commerce home deliveries.

Kiosks – We have seen limited application of kiosks in grocery stores or restaurants, in India. Primarily you could see them at airports, around the food court. However, this may be the time when an option to avoid human interaction and to avoid cash really appeals to consumers. Kiosks are seeing an increased interest in the US, and we may see more of an adoption in India too.

Zero touch – Consumers don't have confidence on human picking and delivery from retailers. Retailers can eliminate the human touch completely by using bot-based picking and contactless delivery, or drone-based delivery.

As highlighted earlier, some of these technologies are already stable and well-established; others are in R&D stage. Overall, there are multiple digital interventions possible in the food and agribusiness. You need to see which of these suits your needs.
---
This article was originally published in KrishiJagran